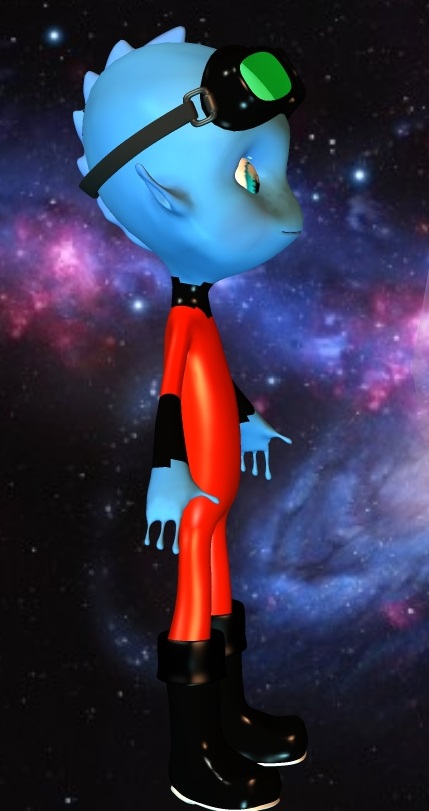 E-Mail me:
[Kip@Planet-Baab.space]
KIP SUPERNOVA
My official Homepage about me as a Gamer, Artist and Science Fiction Fan
---
[Home] . [My Story Archive] . [Picture Gallery] . [Rocket Supernova]
Hey Guys, welcome to my homepage!

My name is Kip Supernova, and I am a Baabian Alien.
I am 11 Baab Years old (23 Earth Years), living in Opal City near by the BASA Head Quader.

As a student of Quantum Cypernetics and Computer Science I have a lot of work at Baab Academy and BASA Space Station.

Together with my mentor Quim (he is a very good Robotic Scientist, but a bad teacher) and Kiku I discover new worlds, planets and technologies. I love Robots and Technology very much! My best friend is NAO, a Robot from Planet Earth. He has a Neuronal Interface for Dream Sharing and connecting my brian with Computers. I also love Games - Splatoon and Mystery Horror Games with logical riddles are my favourite games! But also Ori, Spore, Civilization and The Wispered World. Mathematics and Physics are my favourite subjects at school, but I love also art and crafts.

My hobbies are creating 3D Computer Graphics, writing Science-Fiction stories or bully Quim.
If you want be my friend, you must love Pizza and Dark Planet Kola like me, dude!